Our reach goes beyond making great products. At Octopi, we are committed to seeing our clients' brands grow. Our objective is to tailor our services to our clients' needs. From producing high quality beverages for new brands and developing their marketing strategy to guiding existing brands in their expansion plans and distribution selection.
The octopus possesses qualities that symbolize our objectives in the world of beverages.
OUR NAME
The beverage industry is going through a transformational phase in which it is reinventing itself every day. Just like an octopus, Octopi is in constant motion, adapting to the needs of the industry. We have the ability to move with market demands and trends to meet the needs of our clients.
The octopus possesses qualities that symbolize our objectives in the world of beverages. We are our client's extra limb, helping them to grow their business through us. We are a co-packer specializing in high quality beverages made by the most talented team with state-of-the-art equipment.
We provide our clients with the following services:
Consulting
Beverage Recipes
Supplier Selection
Design
Merchandising
Equipment and Construction Sourcing
THE CONCEPT
Octopi is the first contract beverage facility in the Midwest to:
Focus on the quality of beverages
Specialize only in beverages
Produce products in state of the art equipment
Use a right-size approach
Provide flexibility and excellence in packaging
Serve as a one-stop-shop for new and established brands
Act as an incubator for new companies
Provide full services including: design, recipes, consulting and brand development
Fully understand the industry and current and future trends in beverage
Reliably meet our clients needs and goals
Build long-term relationships with clients
We aspire to produce the best quality beverages and offer unparalleled customer service

OUR TEAM
Octopi's team is made up of a select group of industry professionals from every corner of the beverage world. Our diverse, highly trained and service-driven team are committed to helping our client's vision become a reality.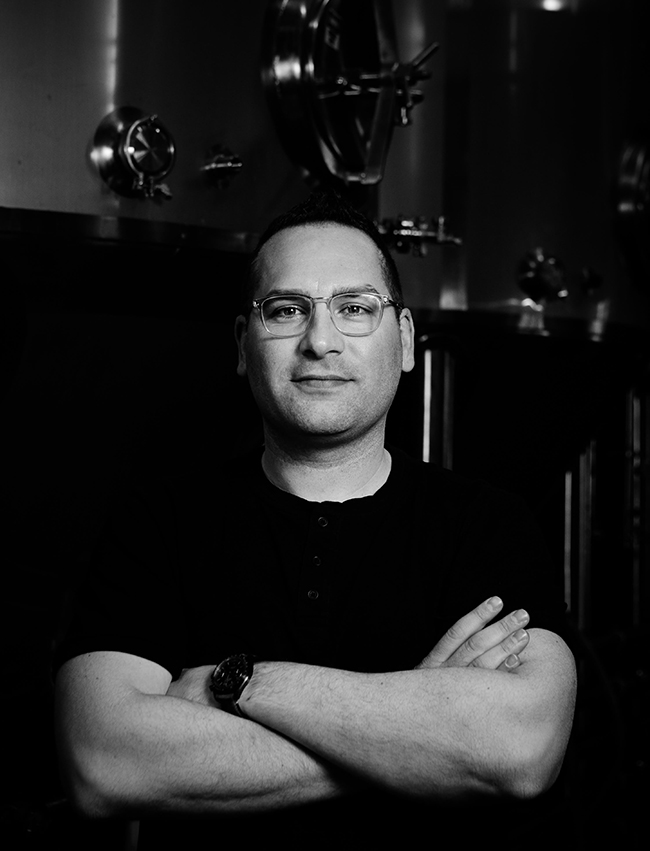 OUR PRESIDENT
Isaac Showaki knows first-hand how hard it is to build a successful business from the ground up. He started out with a love for beer after working as a consultant specializing in breweries for 8+ years. This left him with a dream to launch his own brewery. In 2012, he did just that and relocated from Mexico City to launch his first brewery in Chicago, IL. Isaac grew that brand, tripling volume every year, by working with seven contract breweries in the first 18 months. He soon discovered how hard it was to not have ownership and control of his own beer and rely on breweries who did not care about the success and quality of his brand. He encountered many stumbling blocks surrounding the poor aspect of contract brewed beer. There was not one contract brewery he worked with that could fulfill the vision he had for his brand and create the desired high-quality product for his new business.
Taking these lessons to heart, Octopi was born with one simple goal: To be the gold-standard in beverage co-packing. As President, Isaac brings to Octopi his prior experience in consulting, brewery management and most importantly his extensive knowledge of co-packing. Isaac is excited to offer a variety of services to his clients but most importantly making really great beverages.